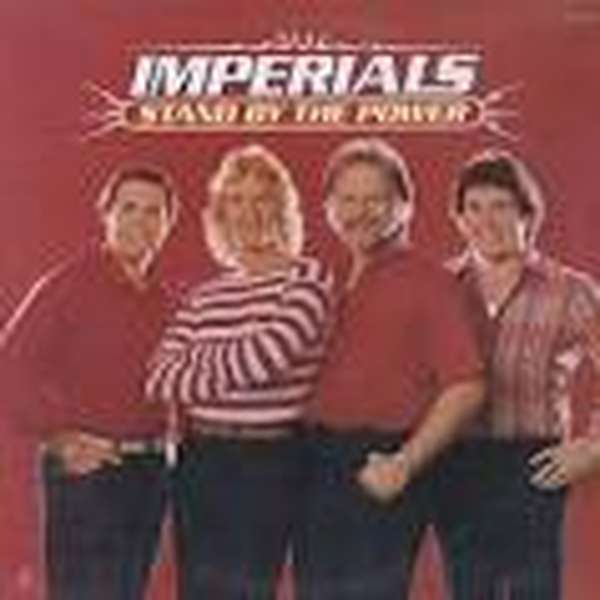 Welcome To "Gospel Monday" On CCM Classic Radio
Greeting My Friends,
Tomorrow is Southern Gospel Monday on CCM Classic. As you know, SG was the predecessor to what we now know as Contemporary Christian Music, and many of the legends of modern CCM are huge fans of Southern Gospel and grew up listening to genre.

I have added a Vinyl Revival Digitally mastered full album of The Imperials; "Stand By The Power".

This is a great day of music, ENJOY!

Here Is The Schedule:
6 AM - Vinyl Revival / Stand By The Power- The Imperials
7:00 AM - Album / Greatest Hits - The Steeles
8:30 AM - Album / Masters Of Gospel - Gold City
9:30 AM - Album / Masters Of Gospel - HeavenBound
11:00 AM - Album / Masters Of Gospel - The Hemphills
12:00 PM - Album / Masters Of Gospel - The Cathedrals
1:30 PM - Vinyl Revival / Stand By The Power- The Imperials
2:30 PM - Album / Masters Of Gospel - The Kingsmen
4:00 PM - Album / Masters Of Gospel - The Oak Ridge Boys
5:00 PM - Album / The Best Of Times - The Nelonsv
6:30 PM - Album / A Season To Remember - Brian Free & Assurance
8:00 PM - Album / Can't Stop Talking About Him - Gaither Vocal Band
9:30 PM - Vinyl Revival / Stand By The Power- The Imperials
GET Your FREE ANDROID APP at: https://play.google.com/store/apps/details...

Or You Apple App at: https://apps.apple.com/us/app/ccm-classic-radio/id966557285
*****Please LIKE and SHARE these posts*****

Join The CCM Classic Group: https://www.facebook.com/groups/787650775176575

I hope that you will tune in!

Many Blessings
Michael Lederer

back to list